---
S/P Projection | Seminar | Subscribe | Book Store | The trader | Market comments | Contrarian | Internal Strength | Quotes | Chart Index | Links | Fun Time| E-Mail
---
Are you fighting

Cancer
High blood pressure
High cholesterol ?

Try the most powerful
ANTIOXIDANTS.
B12 | A | C | E |
for details


Canadian Amazon
---
In affiliation with Elliott Wave International
Chart Index
---
---
---
---

Powered by : barchart.com - click on symbol to see chart

---

click to see other live chart by quote.com
---
---
---
If this section is not updated, check archive on top of page.
updated :
Sept. 3 , Wednesday,
visit our partners.
Visit us at: http://indextraders.tripod.com/
or : http://turningpoints.bizhosting.com/
---
Sept. 3 Wed. just above look ahead high...
Nasdaq: Hi: 1863 low: l846 cl: 1852 +11
Internal strength closed at 62 (Nyse) and 67 (Nasdaq). Indexes closed just above look ahead high today with stronger Nasdaq. Closing action was negative. Daily look ahead look ahead chart was positive. Weekly look ahead chart was positive. Look ahead low for Nasdaq is 1800 on our Weekly look ahead chart. 1880 is the weekly look ahead high. Top band for daily look ahead high is 1880. Daily look ahead low is 1810. For Nasdaq, 1800 is the support to watch. For Sep. S/P, 1030-1022 is the trading range to watch. Take a look at the projection for Sep. S/P. (-.7,.3,0.8.1,-1,+3)
---

Aug. 21 Thu. at look ahead high...
Nasdaq: Hi: 1783 low: l762 cl: 1777 +17
Internal strength closed at 60 (Nyse) and 74 (Nasdaq). Indexes closed near look ahead high today with stronger Nasdaq. Closing action was positive. Daily look ahead look ahead chart was positive. Weekly look ahead chart was positive. Look ahead low for Nasdaq is 1620 on our Weekly look ahead chart. 1820 is the weekly look ahead high. Top band for daily look ahead high is 1800. Daily look ahead low is 1760. For Nasdaq, 1735 is the support to watch. For Sep. S/P, 1008-995 is the trading range to watch. Take a look at the projection for Sep. S/P. (.2,-.3,1.1,14,0)
---

Aug. 20 Wed. little change...
Nasdaq: Hi: 1768 low: l747 cl: 1760 -.5
Internal strength closed at 49 (Nyse) and 42 (Nasdaq). Indexes closed with little change today with. Closing action was neutral. Daily look ahead look ahead chart was neutral. Weekly look ahead chart was positive. Look ahead low for Nasdaq is 1620 on our Weekly look ahead chart. 1780 is the weekly look ahead high. Top band for daily look ahead high is 1775. Daily look ahead low is 1730. For Nasdaq, 1735 is the support to watch. For Sep. S/P, 1001-995 is the trading range to watch. 992 is still the key support to watch this week. Take a look at the projection for Sep. S/P. (.0,.0,.0,0,-2)
---

Aug. 18 Mon. above look ahead high...
Nasdaq: Hi: 1739 low: l706 cl: 1739 +37
Internal strength closed at 74 (Nyse) and 86 (Nasdaq). Indexes closed above look ahead high today with stronger Nasdaq . Closing action was positive. Daily look ahead look ahead chart was positive. Weekly look ahead chart was positive. Look ahead low for Nasdaq is 1620 on our Weekly look ahead chart. 1760 is the weekly look ahead high. Top band for daily look ahead high is 1745. Daily look ahead low is 1610. For Nasdaq, 1745 is the resistance to watch. For Sep. S/P, 1001-992 is the trading range to watch. 992 will be the key support to watch this week. Take a look at the projection for Sep. S/P. (.2,.0,2.,31,5)
---

Aug. 15 Fri. near look ahead high...
Nasdaq: Hi: 1705 low: l693 cl: 1702 +2
Internal strength closed at 53 (Nyse) and 40 (Nasdaq). Indexes closed near look ahead high today with light volume . Closing action was positive. Daily look ahead look ahead chart was positive. Weekly look ahead chart was neutral. Look ahead low for Nasdaq is 1620 on our Weekly look ahead chart. 1720 is the weekly look ahead high. Top band for daily look ahead high is 1715. Daily look ahead low is 1680. For Nasdaq, 1715 is the resistance to watch. For Sep. S/P, 993-985 is the trading range to watch. 935 will be the key resistance to watch next week. Take a look at the projection for Sep. S/P. (.0,.0,.2,1,0)
---

Aug. 14 Thu. near look ahead high...
Nasdaq: Hi: 1700 low: l681 cl: 1700 +13
Internal strength closed at 65 (Nyse) and 63 (Nasdaq). Indexes closed near look ahead high today . Closing action was positive. Daily look ahead look ahead chart was positive. Weekly look ahead chart was neutral. Look ahead low for Nasdaq is 1620 on our Weekly look ahead chart. 1720 is the weekly look ahead high. Top band for daily look ahead high is 1705. Daily look ahead low is 1680. For Nasdaq, 1710 is the resistance to watch. For Sep. S/P, 993-979 is the trading range to watch. The first resistance to watch tomorrow is 993. Take a look at the projection for Sep. S/P. (.2,.0,.4,11,3)
---

Aug. 13 Wed. , at neutral...
Nasdaq: Hi: 1695 low: l681 cl: 1686 -0.4
Internal strength closed at 43 (Nyse) and 52 (Nasdaq). Indexes closed on a neutral note today with stronger Nasdaq. Closing action was neutral. Daily look ahead look ahead chart was positive. Weekly look ahead chart was neutral. Look ahead low for Nasdaq is 1620 on our Weekly look ahead chart. 1720 is the weekly look ahead high. Top band for daily look ahead high is 1695. Daily look ahead low is 1680. For Nasdaq, 1710 is the resistance to watch. For Sep. S/P, 992-979 is the trading range to watch. The first resistance to watch tomorrow is 992. Take a look at the projection for Sep. S/P. (-.1,-.2,-1.0,0,-4)
---

Aug. 11 Mon. , at look ahead high...
Nasdaq: Hi: 1668 low: l646 cl: 1661 +17
Internal strength closed at 61 (Nyse) and 78 (Nasdaq). Indexes closed at look ahead high today with stronger Nasdaq. Closing action was positive. Daily look ahead look ahead chart was positive. Weekly look ahead chart was neutral. Look ahead low for Nasdaq is 1620 on our Weekly look ahead chart. 1720 is the weekly look ahead high. Top band for daily look ahead high is 1685. Daily look ahead low is 1640. For Nasdaq, 1700 is the resistance to watch. For Sep.. S/P, 984-973 is the trading range to watch. The first resistance to watch tomorrow is 985. Take a look at the projection for Sep.. S/P. (.2,.0,1.0,15,1)
---
---
---
Previous daily comments click :"Indextraders archive" on top of page,
---
---
---

---

Chart Index
---
E - Mall Index
Auction on line|Auto | Business Services | Business Services| Computer | Credit Card | E-shop/Merchandising |
---
Food :Beverage, wine...| Game channel, Music | Health / Fitness| Toy,_Kids | Life Insurance | Search 4 |
---
Trading Link| Trading: Mutual Fund | Trading : Software| Trading Stock Pick | Trading systems |
---

Stock Index Day Trading Seminar What is Turning Point ?
Click for details
---
Book Store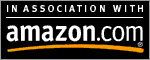 Books are the most inexpensive way to increase your trading knowledge.
Spend $50.00 instead of having a $5,000 lesson from the market.
---
---
---
The Real time day trade signals
Starting Jan. 2000 all trades , intra day comments will be posted in eGroup, to subscribe, enter your e-mail on top of page, to view previous comments click archive on eGroup above.
---
---
The trader some do and don't
click for details
---
---
---

The Contrarian

"Whichever way the broad media is oriented, look the other way."
click for put call ratio and Sep S/P chart
If CNBC is saying that the sky is falling. Better days have to be around the corner.
---

The volatility index

click to see vix and oex chart
This is another contrarian indicator. If you can count how many bears were out there and know how many of them have shown up. They are ' numbered '. That is to say that all those who want to sell have sold. The selling climax is over. All you have to do is to watch for the bulls to show up and how many of them are coming. Top of page

---
---
---
Internal strength of the market
Look for extreme reading of the internal strength of the market, and wait for a reversal trade signals. These signals could be use together with with intra day tuning points for day traders and position traders. We will e-mail subscribers with turning points signals during the day. Request for 3 free week signal.
Click to see chart of New York internals
Click to see chart of NASDAQ internals Top of page

---

Look Ahead (Click to see chart)
Look ahead chart anticipate the next week's trading range. When these targets are tested, what is the price reaction. Did price hold ? Was it broken with a vengeance?
---
Charts, Quotes and News (Click to see more)
---
Show StockBanners
---

Break Time

Music tuner, Carton, Greeting card, Uproar Trivia
---

__E-mail us if you see any problems on this site.
---
---
There is a substantial risk of loss in trading futures.
---
---

Get linked from 6,800+ sites FREE with one click.

Copyright © 1999 A F Financial. All Rights Reserved.